Free expedited Fedex shipping to USA over 139usd. Contact us:Whatsapp +86 18211482594 Thanks a alot!

FH Hair 10A Grade Brazilian Virgin Hair loosewave
Hair Material: 100% Virgin Brazilian Hair
Hair Grade: AAAAAAAAAA Grade
Hair Extension: Hair weave
Hair Style: Loose Deep Wave
Color: Natural Black
Weight: 95-100g/piece
Durability: Can last almost 2 years if take good hair care.
Feature: 1, Natural black can be dyed to any color and ironed
2, Tangling free & Shedding free
3, No chemical treated hair
4, Healthy hair from one donor
For further information, please don't hesitate to contact us: fantasyhairbuy@hotmail.com.

All pictures taken by ourselves, the hair you'll get is just as following pictures show.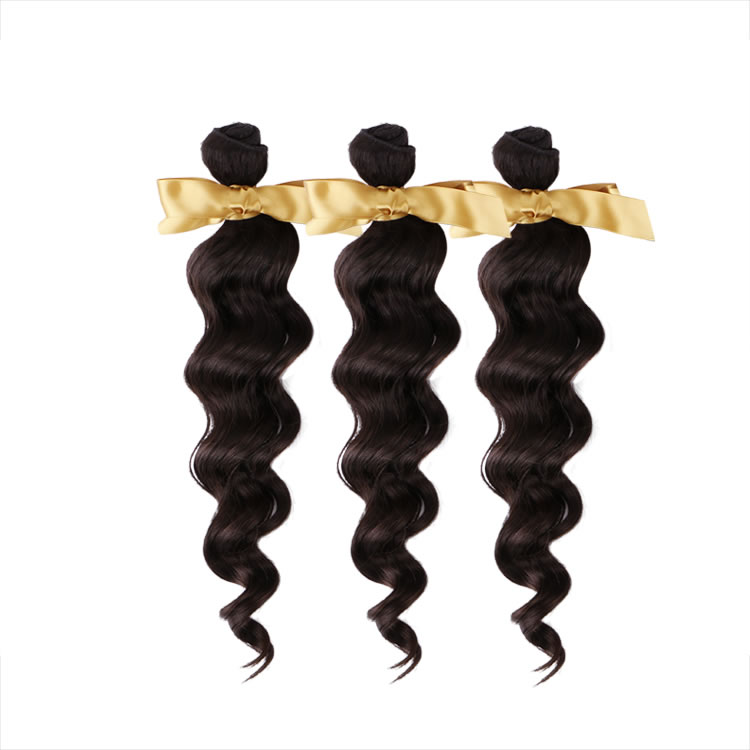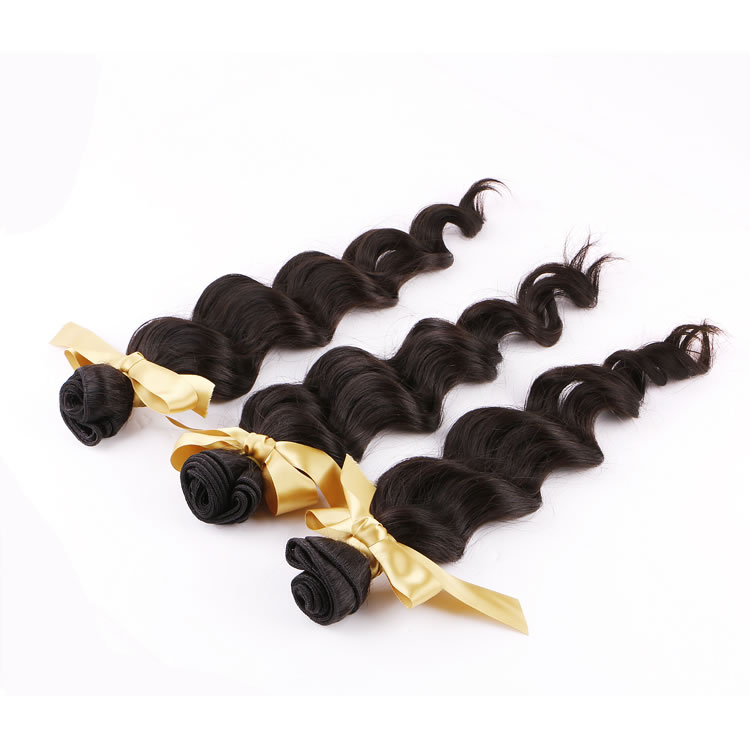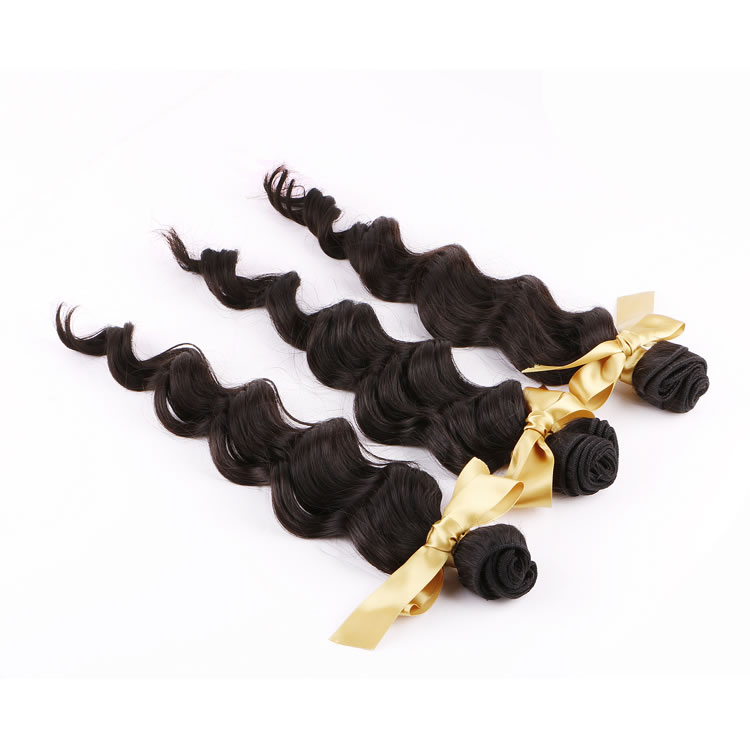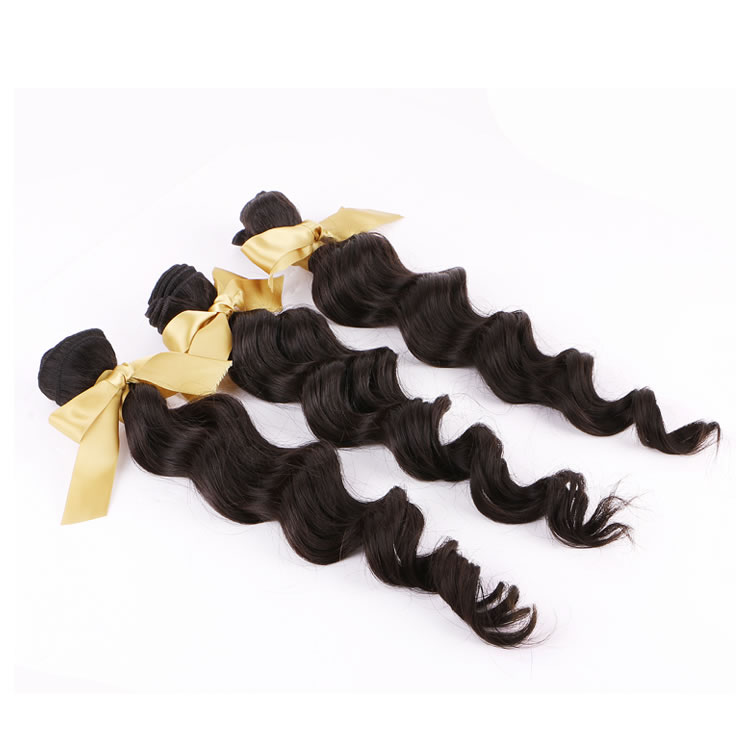 Hair Color:Please understand pictures may not reflect the actual color of the item accurately due to different color settings of each monitor.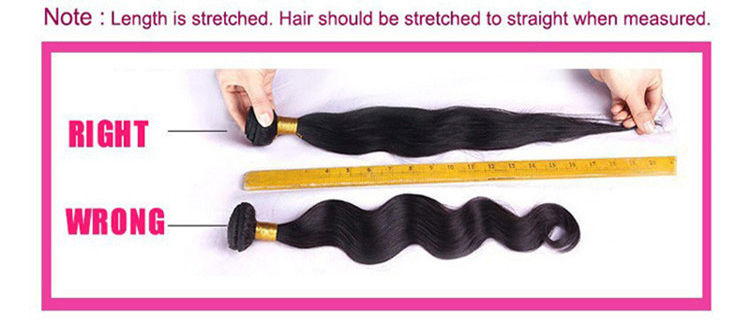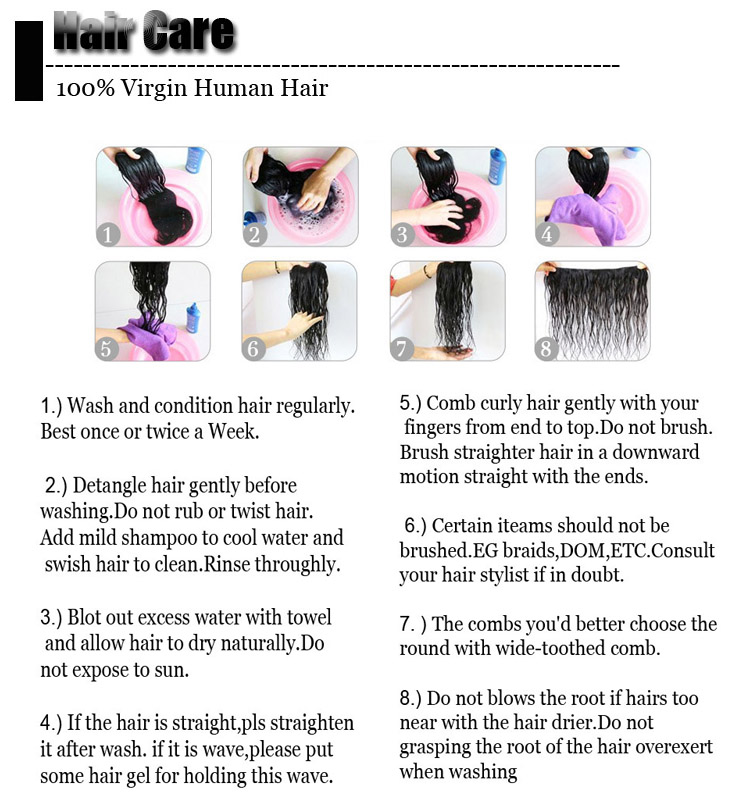 Q: How much hair do I need?
A: If you are getting a full weave the average person needs about 2 packs of hair, although it is advised to go for 3 packs. For weave it is the best to buy two packs to make sure you have enough. You can always use the leftover hair later. If you are using hair over 18" long you might need another pack. If you are getting the hair bonded one pack is enough for four to five tracks up to 18" hair length. If you are getting fusion or micro then you will need to consult your stylist.
Q: What type of hair care products should I use?
A: Treat this hair just as if it was your own hair. Use good quality shampoo and conditioning products. Conditioning your hair is very important to keep it soft and manageable, so use leave in conditioners. You can also use products like gel and hair spray to keep the curls in place, but make sure to wash your hair and not leave in these products in for a long time. Recommended shampoos and conditioners: Pantene PROV for treatment and every day use: Olive Oil Hair Polisher.
Q: Why are my hair extensions getting tangled?
A: Your hair extensions can tangle due to being to dryness, oil & dirt build-up, salt-water, chlorine and not combine (wide tooth comb) out your hair daily. Make sure to wash & condition your hair at least once a week, twice a week is better. Use hydrating drops or consult your stylist for more help. It could also be the hair you purchased.
Q: How long does it last?
A: This hair can last for a very long time depending on how you maintain it. Treat it like our own hair and take very good care of it for it to last longer. Many hair extensions prefer Brazilian or Peruvian hair because it is beautiful and unprocessed which makes it last longer than any other kind of hair.